Tuesday night was the first of what will become a regular monthly Caerphilly Networking Event held at Caerphilly RFC in conjunction with Constructaquote.com
This is what happened at the Caerphilly Business Networking Event which took place on Tuesday 29th of November 2016, from 5pm to 7pm.
Event Details:
From 5pm to 5.30pm – We had half an hour of Free Style Business Networking: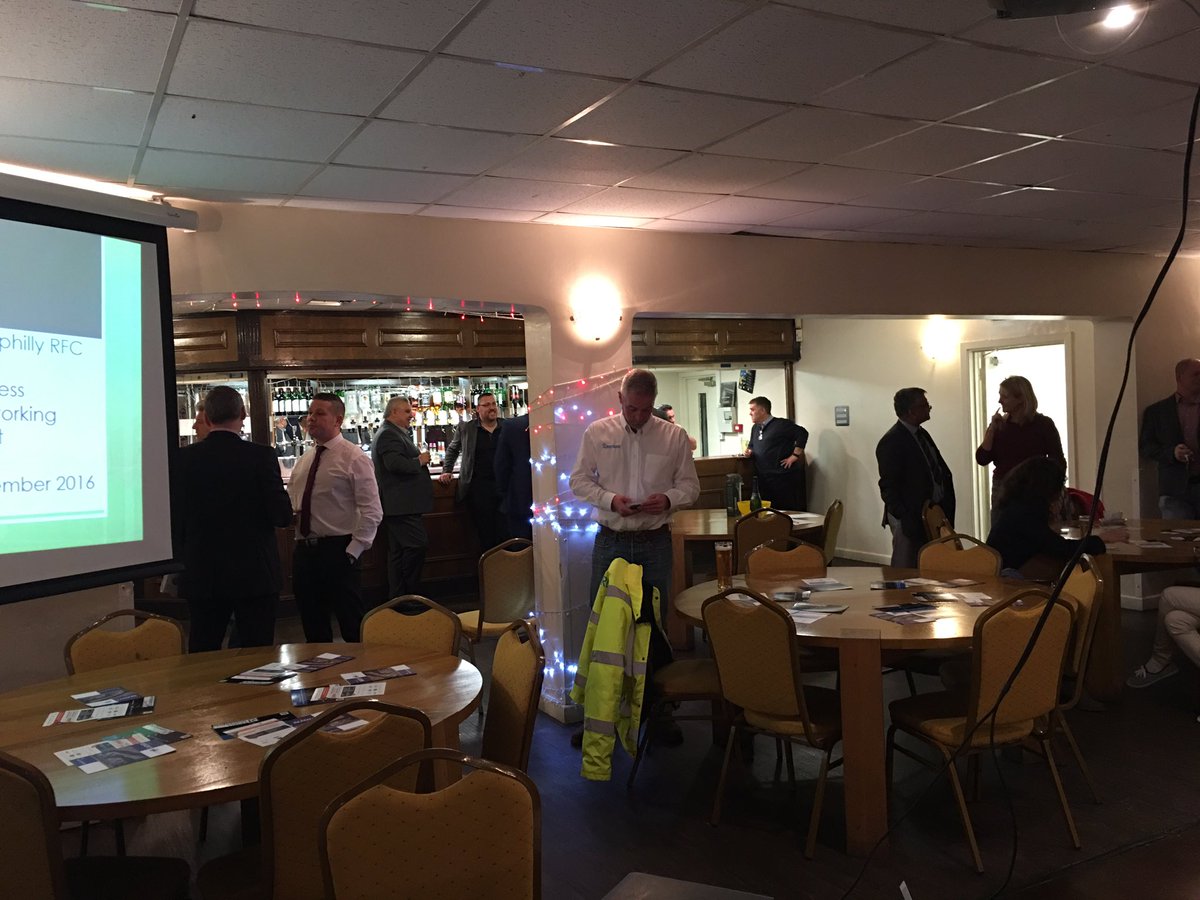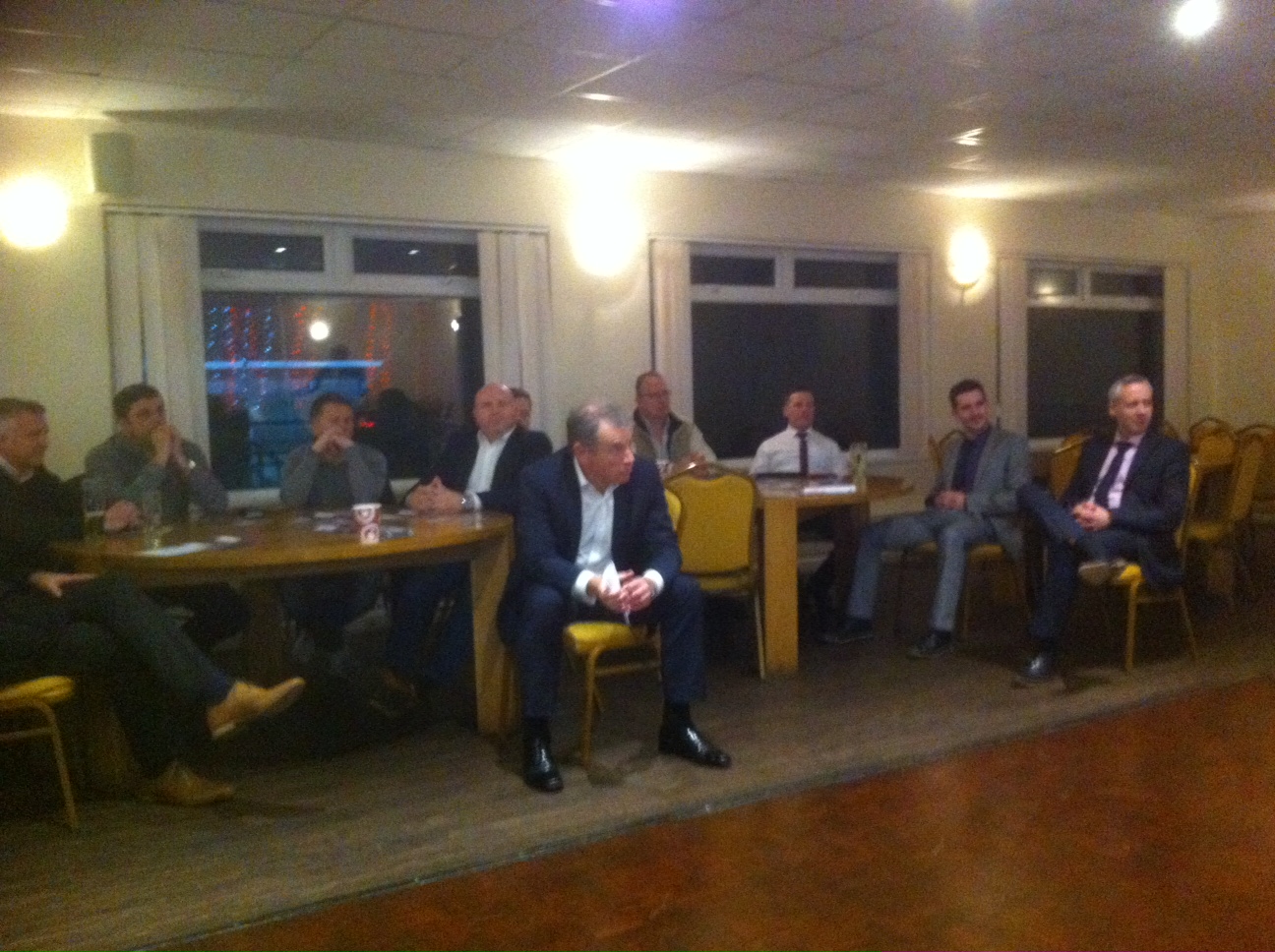 From 5.30pm to 6.00pm – We had a speach from our guest keynote speaker Todd Kelman, MD from the Cardiff Devils, who gave a great presentation about looking after your repeat customers (in their case season ticket holders), and making sure that all customers, but especially your loyal customer, have a great experience.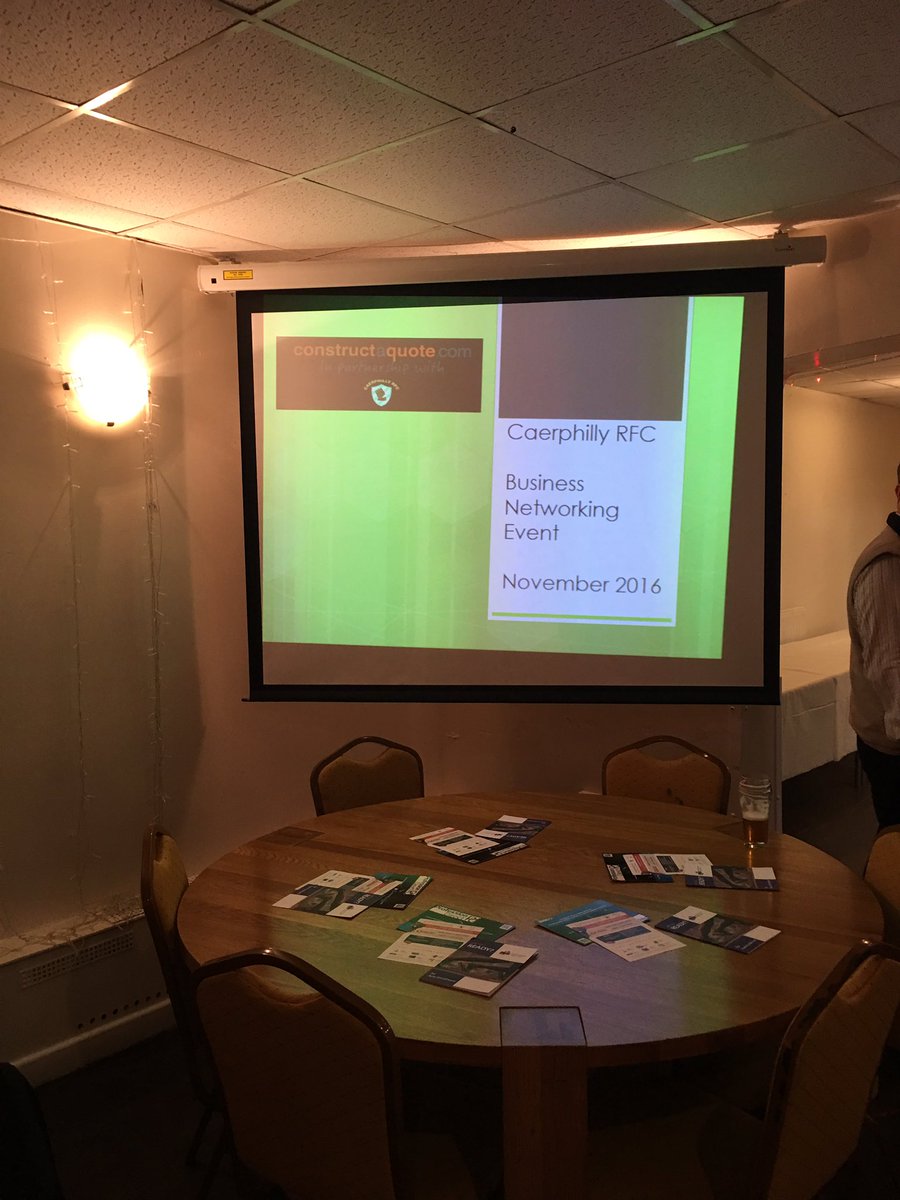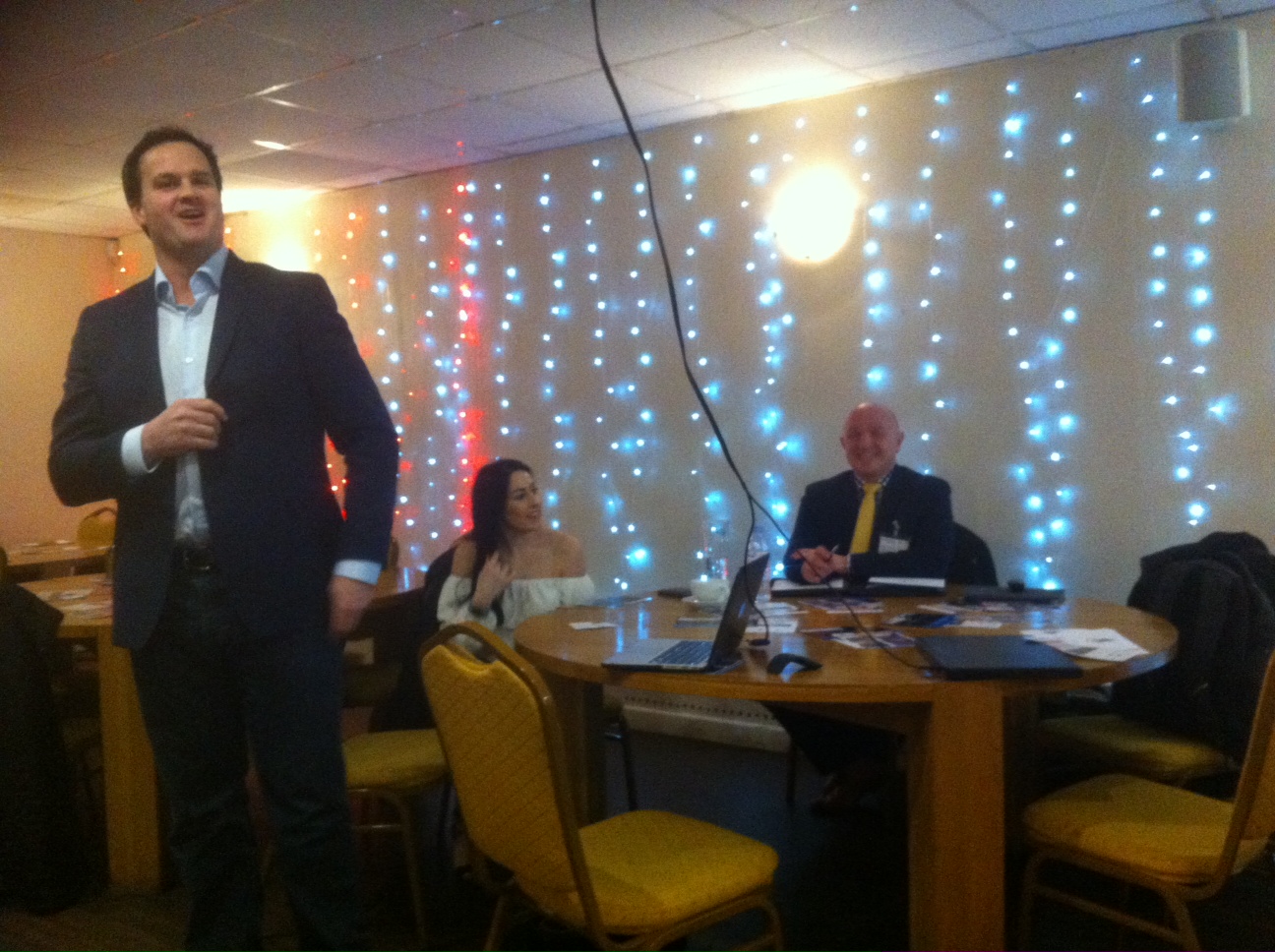 6.00pm to 6.30pm – We also heared from our hosts, Simon Hughes & Phil Emanuel from Caerphilly RFC & Kevin Buchler from Constructaquote.com:
Simon from Caerphilly RFC (& Profession Direct) discussed the aim of the Caerphilly Networking Events, which was to bring the businesses of Caerphilly and surrounding areas closer to each other to help improve the area and the South East Wales region in general, which he mentioned already counted towards 75% of Wales GDP.
Simon also mentioned the recent Cardiff City Deal and how much money was going to be invested in to the South East Wales region and how this investment could really help to improve the area and impact business for all those who get involved in the Region.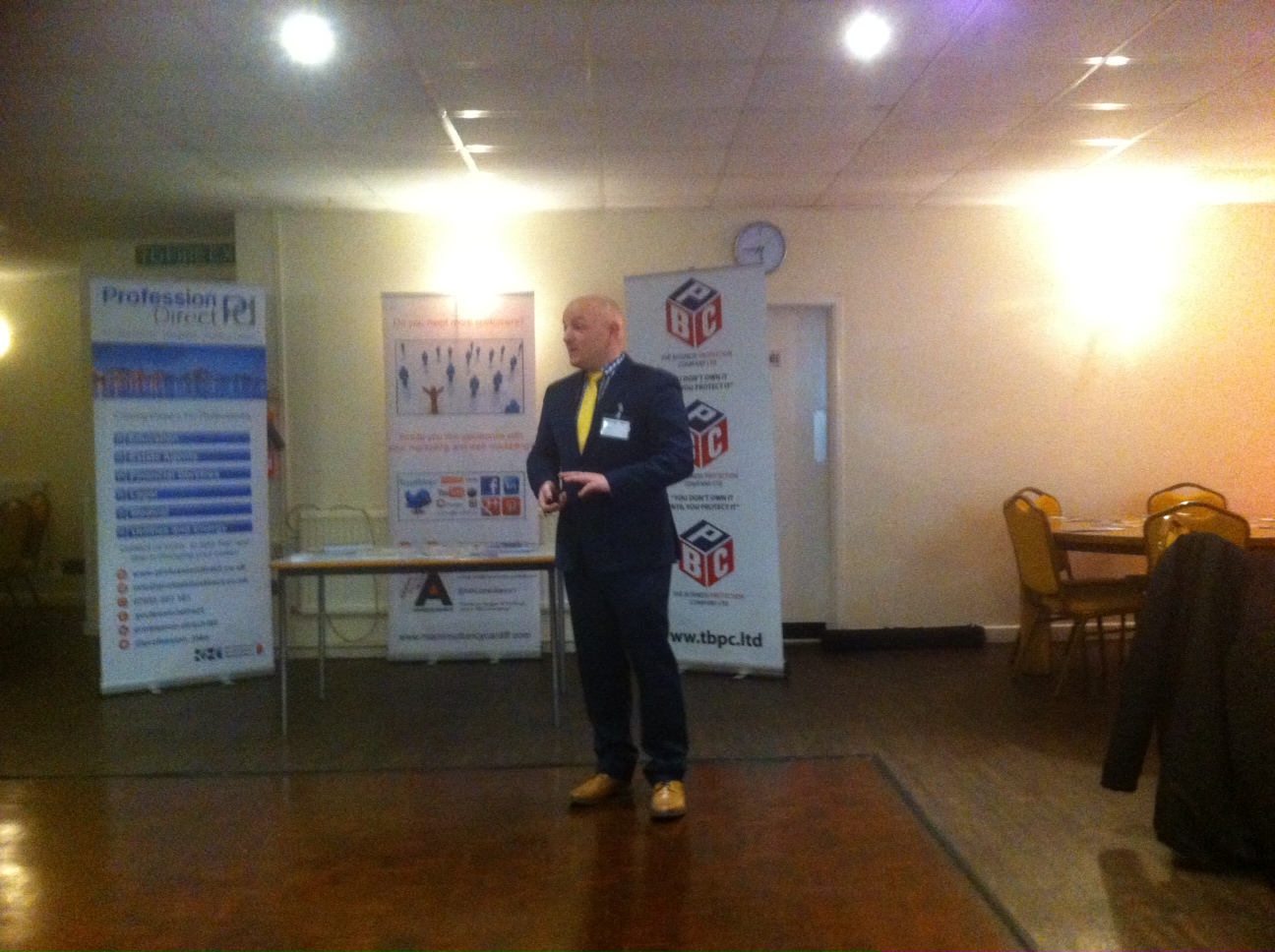 Phil Emanuel from Caerphilly RFC (& The Business Protection Company) added more about the Partnership between Caerphilly RFC and Contructaquote.com and introduced Kevin from Constructaquote.com .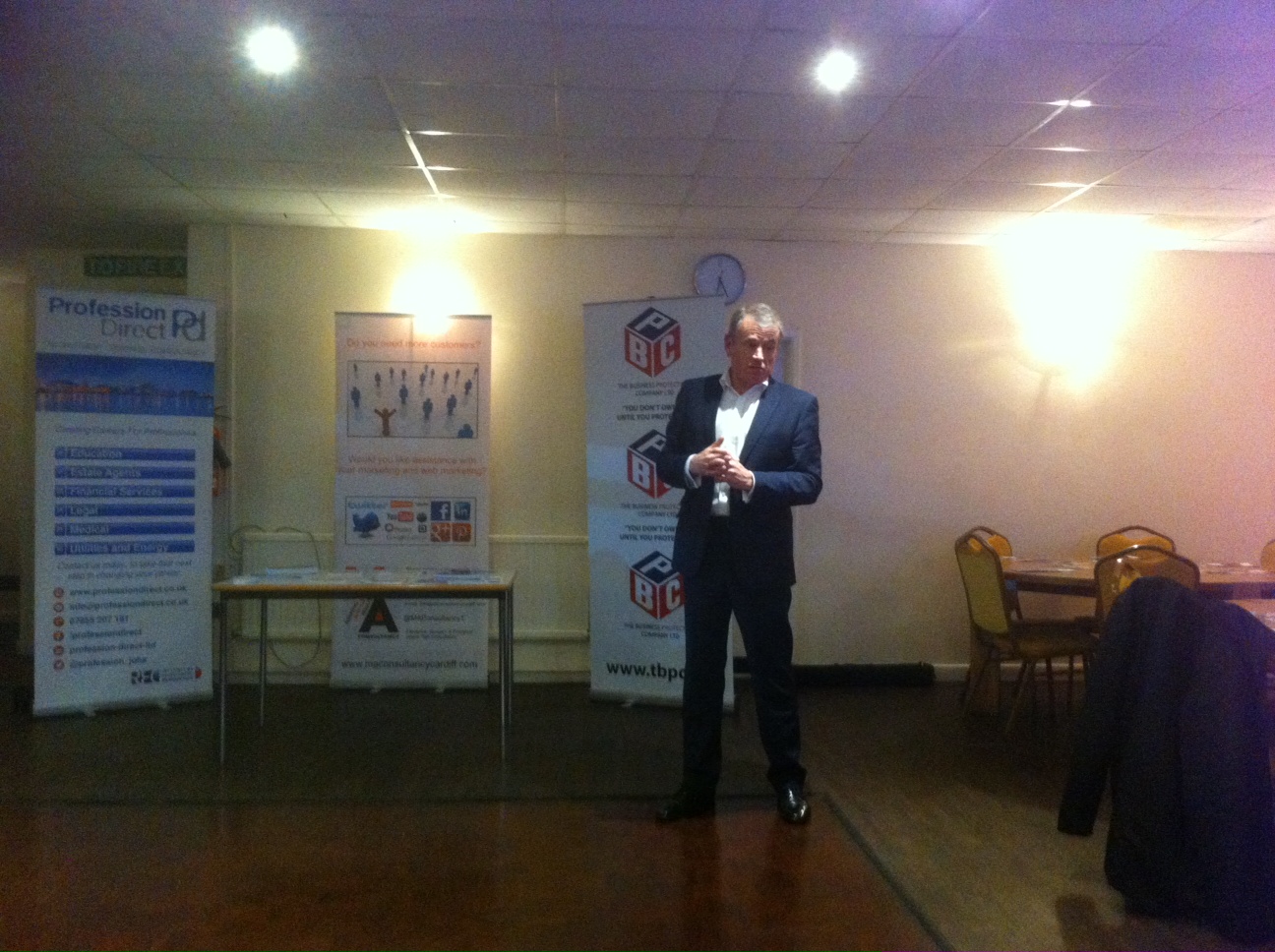 Kevin Buchler from Constructaquote.com spoke about his aims and goals for the Caerphilly Networking Event and their Partnership in General with Caerphilly RFC:
– attract businesses and professionals who share SME'S as same target market
– grow their businesses through engagement with other businesses, securing relationships, networking and joint promotion of their products and services
– personal approach versus 'cold' online spamming via sm and Internet
– people deal with people
– instigates good Return on investment, at the same time contributing towards promoting and assisting sports clubs, putting something back into the community
– boosting business in Wales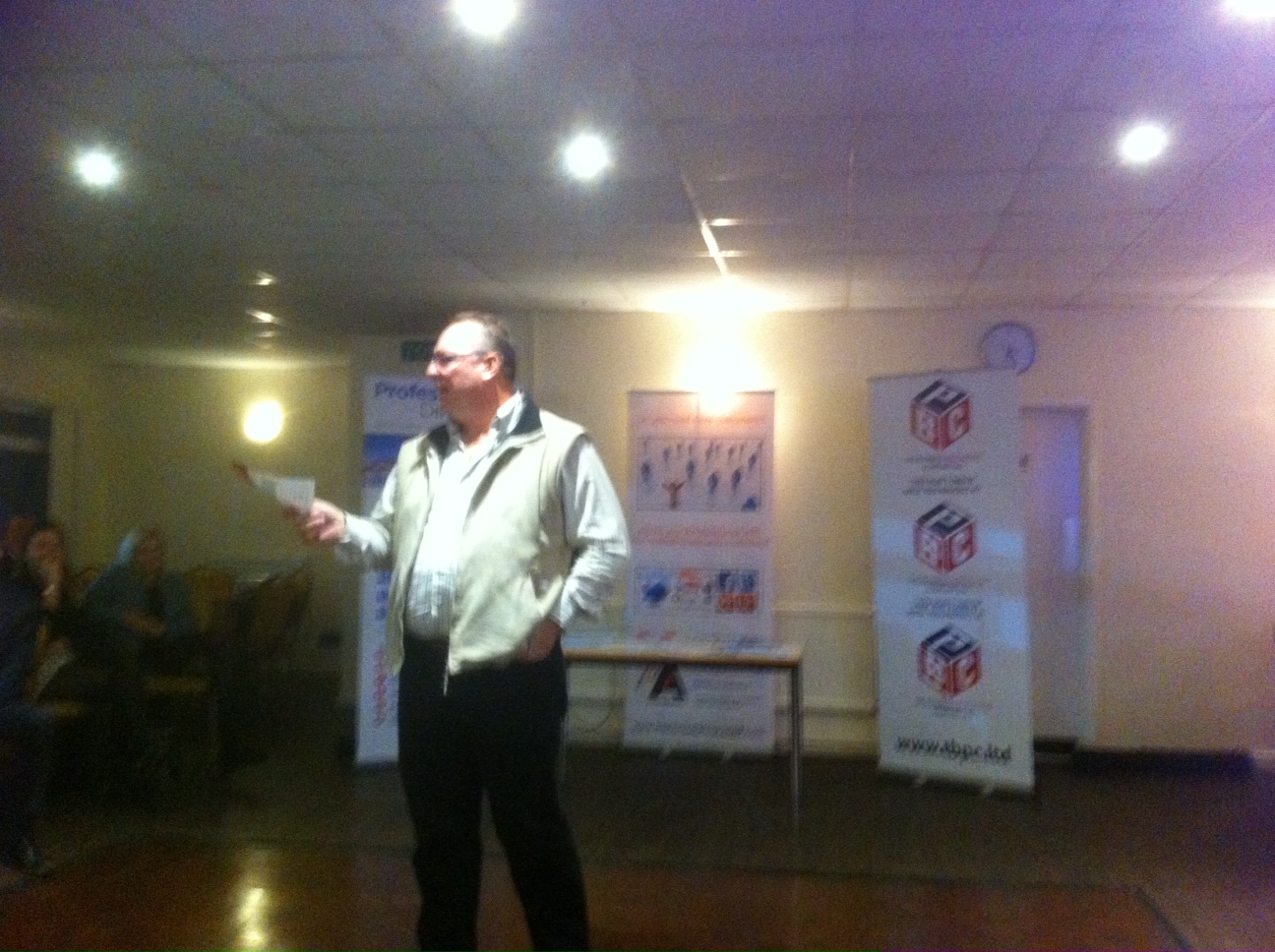 The Caerphilly Business Networking Event then finished with some formal business networking around the large round tables and some fabulous food from the Free buffet.
There were also some pictures taken of some of our networking event attendees: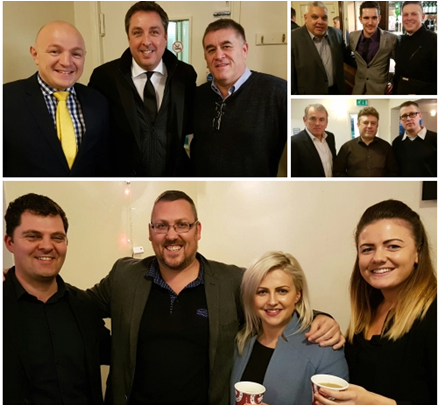 Even myself Mike from UK Sales & Marketing Agency MA Consultancy & UK Web Design Agency 333 Websites (& this WelshBiz Blog), got in on the act by being featured 2nd from the left in the above picture and partner to the Event Paul Smolinski from Introbiz Business Network was also featured in the centre of the picture above, in the top left corner!
Air aim for the Next Caerphilly Business Networking Event is to get another Sports / Business themed keynote speaker and to get everyone who attended our first event to attend again and bring someone else with them.
Please register to attend the next Caerphilly Business Networking Event online now and feel free to invite one or many of your business associates, suppliers, customers or partners to our next event.
The next Caerphilly Business Networking Event will be held at Caerphilly Rugby Club (CF83 3JA) on Tuesday 17th of January, 2017.
See you there.
Mike / WelshBiz